NOW CASTING NATIONWIDE
TEEN BOYS & GIRLS
WITH A PROSTHETIC ARM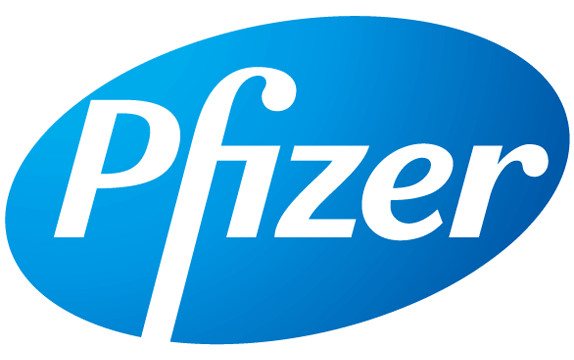 CASTING REQUIREMENTS
• Boys & Girls 14 – 18 (looks 17).
• Arm Amputation anywhere below the shoulder.
• Must have a prosthetic arm.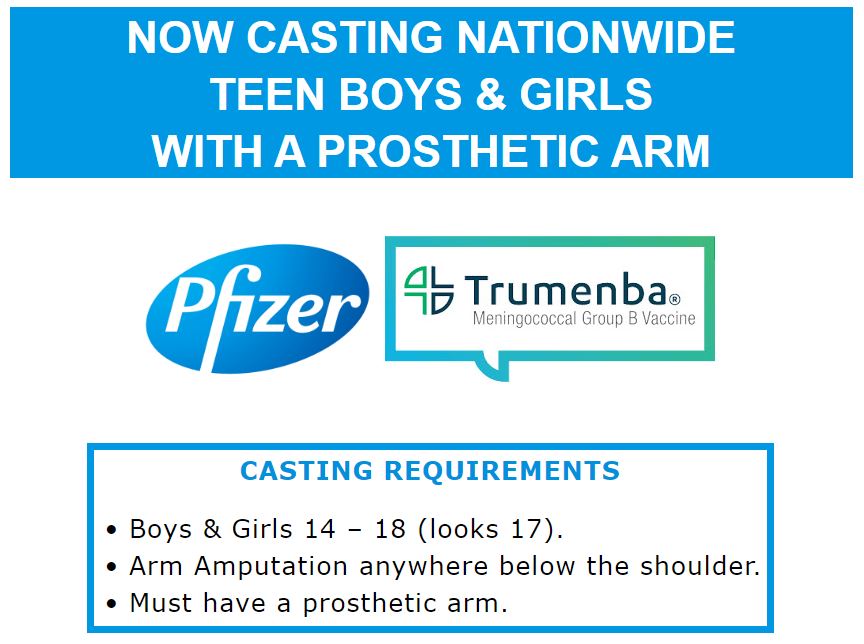 This casting is for a paid national advertising campaign for
Pfizer's Trumenba. Submissions do not need to be on this or any medication to participate.
If you, or someone you know, would like to be considered for this campaign, please visit the link below and provide the information requested along with a photo of you (or someone you know) wearing your (their) prosthetic arm.
After Donna Grossman Casting's review, eligible submissions will be invited to our New York City studio for an interview. If submissions are not local to New York, we will accept self made video that we will help you create.
Interviews will take place during the week of March 9th, 2020.
There is no cost to take part in this casting project. If hired (booked) for the advertising campaign, compensation for the photo shoot and use of the photos in the advertising campaign will be paid. Travel and lodging will be paid by production for those that live outside of the New York area. Optional video shoot and usage will be paid according to Screen Actors Guild contracts. Submissions do not need to be a member of SAG to take part.
The shoot is in New York. The final date is not set, but will be one day during the first two weeks of April, 2020. Do not submit unless available at this time.
To submit, use the link below. If you have any questions please email us at pfizer@donnagrossmancasting.com
By participating in the casting for Pfizer, you (and your parent if you are under 18 years of age) are freely waiving your rights to HIPAA and willing to share publicly that you have a below the shoulder arm amputation.